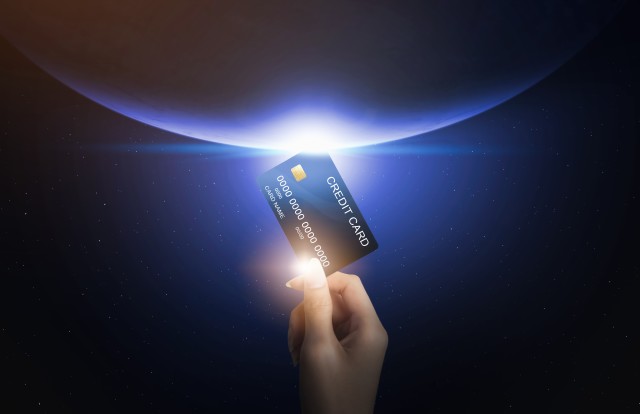 Have you been struggling with one or more negative entries on your credit report that you've been unable to repair?
Don't blame yourself – credit repair is a complicated business, and one poorly understood by the average consumer. That's why sometimes you need professional help, and that's what a credit repair firm like The Credit Pros offers.
They've been providing credit repair and credit advice for ten years, and have many happy customers, as evidenced by the very positive ratings they receive from third-party rating agencies.
Since a credit attorney was founded the firm, the entire organization is well prepared to represent you in dealing with your creditors. This will be especially important if you have multiple credit issues, and need to deal with several different creditors.
Collection agencies, in particular, tend to be uncooperative. To get them to work with you, it's often best to have a third-party advocating in your favor. The Credit Pros will do that for you, and at reasonable rates.
Table of Contents:
History of The Credit Pros
How It Works
Credit Pros Plans
Features & Benefits
How To Sign Up
Pros & Cons
Are The Credit Pros for You?
History of The Credit Pros
Founded in 2009, and based in Newark New Jersey, The Credit Pros is a credit repair program that helps customers improve their credit profiles by removing inaccurate information from their credit reports.
They also offer free credit consultations, educating consumers in how the credit system works, and what you can do to maintain good credit going forward.
The Company was founded by Jason M. Kaplan, an attorney who specializes in credit law. He regularly consults with the best FICO experts in the nation and has developed advanced methods and strategies to help consumers repair their credit.
Learn More about The Credit Pros
Company Ratings
The company has the following ratings by independent rating agencies:
The Credit Pros has a Better Business Bureau rating of "A+" (on a scale of A+ to F) and has been BBB accredited since 2011.
It gets four stars out of five with Trustpilot, with a rating of "7" (with 10 being the highest rating), based on 124 reviews.
The Credit Pros has 2.5 stars out of five on Yelp based on 15 reviews.
How The Credit Pros Works
The process starts by setting up a free consultation. This is available in both English and Spanish. A calendar is provided, and you can choose both the day and time of your consultation.
Services Offered by The Credit Pros
The Credit Pros credit repair program provides five basic services:
Since derogatory credit information varies in impact, they help you to identify the most damaging credit items.
They provide practical and honest credit advice as needed.
Provide you with credit education tools, to help you better understand how the credit process works.
Apprise you of your rights under the law as a consumer.
Educate on credit scores, and how they work.
The free consultation will offer you a one-on-one discussion with a certified FICO professional. As necessary, The Credit Pros will provide any of the following to help deal with your credit issues:
Credit dispute letters (unlimited).
Debt validation letters to creditors. These are letters that debt collectors are legally required to send to consumers, confirming the amount of the debt and that you actually owe. The Credit Pros will send a letter formally requesting the creditor provide this letter.
Goodwill letters to creditors. These are letters requesting a creditor remove a late payment or error from your credit report, even though they're under no obligation to do so.
Cease and desist letters to collection agencies. These direct the agency to halt the collection process during the time of the dispute.
24/7 access to your Client Portal, which is available on the mobile app as well as the web version.
Snowball Method
If the ultimate solution to your credit problem is to pay off a debt that's legitimately owed, they offer their Snowball and Avalanche Debt System.
The Snowball method, made popular by Dave Ramsey, involves paying off your smallest debt first, then "snowballing" forward, paying the next largest debt. You continue with that process until the largest debt is finally paid off.
Avalanche Method
The Avalanche method is similar, except that rather than paying off a small debt first, you instead pay off the debt with the highest interest rate. Once that's paid, you go to the next highest interest rate. This method has the advantage that it lowers your overall interest expense more quickly.
And if necessary, you'll also have access to The Credit Pros Legal Network. There are situations – and certain creditors – where legal action may be necessary. The Credit Pros makes them available should that be the case.
4 Plans Offered by The Credit Pros
The Credit Pros offers four different plans, each with its own service and price level.
The CreditSentry Monitoring Plan
The CreditSentry Monitoring plan is the cheapest plan offering only basic credit monitoring services.
The Money Management Program
The Money Management program is a little more comprehensive than the former. It offers the Snowball and Avalanche System for a single negative credit item, as well as access to the TCP Legal Network.
The Prosperity Package & The Success Package
The Prosperity Package and the Success Package are premium plans, that offer the same benefits, along with the Snowball and Avalanche System for multiple negative credit items.
Which of the two you will select will depend on the number of derogatory items you need to deal with.
The Credit Pros Features and Benefits
The Credit Pros Guarantee
The company guarantees that:
You can cancel your service at any time.
No one will over-promise or guarantee a specific outcome.
Your private information will be protected and secure.
You will be treated professionally and courteously.
All your requests will be responded to promptly.
They don't indicate what the guarantee entails, but it likely involves a refund of fees paid.
The Credit Pros Mobile App
The app enables you to track the progress of your credit repair on the go. It's available at Google Play for Android devices 4.2 and up, and at The App Store for iOS devices.
Customer Service
Customer contact is available by both toll-free phone and email, Monday through Friday, from 9:00 am to 8:00 pm, Eastern time.
The Credit Pros Security
Once you receive copies of all three of your credit reports and forward them to The Credit Pros, neither the reports nor any information they contain will be shared by The Credit Pros credit specialists, other than for the purpose of repairing a credit problem with a particular creditor.
Pricing and Fees
Depends on the package selected, as follows:
CreditSentry Monitoring $19 + $19 per month
Money Management plan, $119 + $69 per month.
Prosperity Package, $119 + $119 per month.
Success Package, $149 + $149 per month
How to Sign up with The Credit Pros
When you schedule your free consultation, you'll be asked to provide certain information in preparation for that consultation.
It'll just be basic information – your name, phone number, and email address. But you'll also be asked to provide information about the specific issues you want to discuss or questions that you have. The information will better enable the representative to provide you with accurate information.
To pay for the service, you will be required to put a credit card on file, which will be either a MasterCard or Visa.
If you decide to go forward with the service, The Credit Pros credit specialists will start by sending letters to creditors addressing errors on your credit reports. This process will begin within 3 to 5 business days of signing up for the service.
You'll receive a copy of your credit reports from all three credit bureaus within 60 days of sign up. That will include your credit reports as issued by TransUnion, Equifax and Experian. It's important to have access to all three, since each may contain different information from the other two. It's only by reviewing all three reports that The Credit Pros are able to address any and all inaccuracies and repair items in your total credit profile.
The three credit reports will be delivered directly to you from the credit bureaus, and you will then need to deliver them to The Credit Pros.
Your credit reports are available for free from each of the three bureaus, and by ordering them yourself, you avoid getting a negative hit your credit score for a credit inquiry. That's what will happen if The Credit Pros, or any other third-party, request a copy of your credit report directly. You will also be required to forward any updated credit reports to The Credit Pros as new information comes in.
Sign Up with The Credit Pros
The Credit Pros Pros & Cons
Pros:
The process starts with a free consultation to evaluate your credit situation. You can then decide to proceed with the service or not.
The Success Package provides for unlimited credit disputes. This plan will be particularly valuable if you have multiple credit errors on your credit report, or worse, if you've been the victim of identity theft, and have a significant number of issues.
The service offers a guarantee that you will be treated professionally.
High ratings of The Credit Pros by both the Better Business Bureau and Trustpilot. This is not the case with all credit repair services, or even most.
You can stay on top of your credit repair situation by phone, email, The Credit Pros website, or the mobile app.
Legal representation is available, if necessary. With certain particularly complicated credit situations, this may become necessary. Sometimes just having a letter issued from an attorney is all it will take to get a creditor to be more cooperative.
Debt payment strategies are offered if you legitimately owe a debt, and the only way to make it go away is to pay it off.
You can choose a plan – and price level – based on the extent of credit repair you need.
Cons:
The Credit Pros does charge an upfront fee, as well as a monthly fee.
As is the case with all credit repair services, not all credit problems can be repaired. But that's why they offer the Snowball and Avalanche systems, to pay off such debts. Once paid, your credit score will begin to improve.
You may be required to supply supporting documentation as evidence that information contained on your credit report is in error. But this requirement is typical of all credit repair services, and something you would need to do even if you went the do-it-yourself route.
Will The Credit Pros Work Best For You?
The Credit Pros is a good choice if you have credit problems that you've been unable to repair on your own. That's hardly unusual, since getting your credit repaired requires specific knowledge, including a full understanding of your credit rights under federal law. Engaging the services of a credit repair company is often the only way to repair one or more credit issues permanently.
The service will be especially necessary if you have multiple credit problems. Since each credit problem is unique, a different strategy may be needed to deal with each. For example, in some cases, a goodwill letter will convince a creditor to remove or improve a negative credit entry. In other cases, a negative entry may be a complete error, and need to be corrected. And still, others may require payment to fix. If any of these situations are necessary, The Credit Pros are ready to go to work.
One of the biggest advantages offered by The Credit Pros is access to credit attorneys. Some credit situations are particularly complicated, and some creditors who are unwilling to cooperate. Engaging the services of an attorney often turns the tide in your favor. The Credit Pros is even founded and headed by an attorney with significant credit experience.
If you'd like more information, or you'd like to sign up for the service, check out The Credit Pros website.
The Credit Pros Credit Repair
4.2