How To Remove Allied Collection Service From Your Credit Report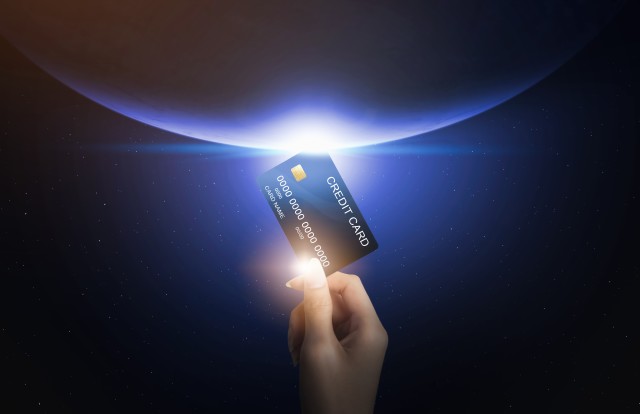 How to Remove 11 Charter Bright House from Your Credit Report
With millions of Americans plunged into an economic crisis on the heels of the global COVID pandemic, it is highly possible bills are piling up.
After all, paying to feed your family tops the need to pay a medical bill. Are you concerned about a collections entry on your credit report?
When debt reaches collections, it can hurt your credit score as reported by the three credit bureaus, and leave you on the receiving end of seemingly nonstop phone calls and letters.
If the name on your credit report and voicemails is Allied Collection Service, we can help. There's no need to feel overwhelmed.
While dealing with debt collectors can seem daunting, the tips below can help you to stop the agency's calls and get the collection accounts off your credit report.
You might not have to pay them a penny in the process.
What Is Allied Collection Service?
You should always question an unknown company's legitimacy before paying them. Here's some background info on Allied to help you get started.
Allied Collection Services, Inc. or ACSI, has been around in the United States for more than 20 years, starting out in Las Vegas, NV.
Today, the company's main physical location is in Columbus, Indiana versus Nevada.
Consumers can write them at their mailing address below:
Allied Collection Service, Inc.
1607 Central Avenue
Columbus, IN 47201
Allied provides accounts receivable services for service providers and lenders in the following industries:
Commercial debt
Medical debt
Municipalities
Retail debt
Student loans
3 Ways to Remove Allied Collection Service from Your Credit Report
Ready to stop Allied's calls and get them taken off of your credit report? Here's how:
Demand evidence of the debt
Negotiate a pay-for-delete agreement
Work with a credit repair company
1. Demand Evidence of the Debt
Among other things, the Fair Debt Collection Practices Act (FDCPA) protects you from inaccurate reporting and unfounded claims.
Whenever a debt collector contacts you, you should immediately request that they validate the debt.
You can do this with a simple letter, using this debt validation letter template and filling in the details of your case.
When you send in a validation letter within 30 days of Allied's first contact, they're required to present you with documentation of your debt.
If they don't have it, the collections entry should immediately be deleted from your report.
You should obviously start with debt validation if Allied has contacted you in error over a debt you've already paid or one that was never yours to begin with.
But you should take a crack at this strategy even if the debt is legitimate.
Third-party debt collectors don't always have the documentation they need to back up their claims.
If proof of your debt got lost in the shuffle, you could be off the hook without paying a cent.
2. Negotiate a Pay-for-delete Agreement
There's a chance that when you submit a debt validation letter, the agency will provide you with adequate proof of the debt.
If that happens, or you missed out on the 30-day timeframe for disputing a claim, a pay-for-delete arrangement is your next best bet.
With this strategy, you get Allied to agree to have the collections entry deleted from your report if you pay back your debt.
Even better, you can probably negotiate a lower payment to settle your account.
When you arrange a pay-for-delete agreement, be sure to do it in writing so the agency is obligated to follow up.
How to Remove AAA Collections from Your Credit Report
If you simply pay back your debts without this agreement in place, the calls will stop but Allied will still be on your report for 7 years.
Once you settle on an amount and make a payment, you should see a quick change to your credit report.
If the collections account is still present after a month, you should remind Allied of your agreement and request that it be deleted ASAP.
Get a Free Copy of Your Credit Report
3. Work with a Credit Repair Company
You can absolutely get a collections account removed from your report on your own, but you don't necessarily have to.
Confronting a collections agency can be intimidating, or at the very least time-consuming.
If you want to get Allied off your credit report quickly without having to deal with them one-on-one, a credit repair company can help.
They'll handle debt validation and negotiate to have collections deleted from your report.
They can also assist you with other credit issues, getting your score back on track no matter how dire your credit score is.
However complicated or simple your situation is, credit repair companies are equipped to handle your case.
Take a look at one of the best credit repair companies to get started.
Ads by Money. We may be compensated when you click on this ad.
Ad

Find Locally Licensed Experts Select your state to get started Hawaii Alaska Florida South Carolina Georgia Alabama North Carolina Tennessee RI Rhode Island CT Connecticut MA Massachusetts Maine NH New Hampshire VT Vermont New York NJ New Jersey DE Delaware MD Maryland West Virginia Ohio Michigan Arizona Nevada Utah Colorado New Mexico South Dakota Iowa Indiana Illinois Minnesota Wisconsin Missouri Louisiana Virginia DC Washington DC Idaho California North Dakota Washington Oregon Montana Wyoming Nebraska Kansas Oklahoma Pennsylvania Kentucky Mississippi Arkansas Texas Contact an Expert
How Does Allied Collection Service Work?
Allied offers two services: pre-collections billing assistance and full-service debt collections.
After some amount of time has elapsed, businesses employ the services of debt collectors like Allied.
Debt collectors either buy debts from companies for pennies on the dollar or they are hired to collect and earn a percentage of payments when they're received.
Either way, a collections account will be placed on your credit report, where it can drop your score significantly.
Collections accounts factor into your payment history, which makes up 35% of your credit score.
What's worse, collections entries will remain on your report for up to 7 years, even if you settle your debt.
The extent of the damage from a collections entry may diminish over time, but it will still weigh your score down as long as it's there.
But with the advice below, you can completely remove a collections account from your credit report.
Dealing with Allied Collection Service
Allied has its fair share of complaints from consumers, most notably those filed with the Better Business Bureau and the Consumer Financial Protection Bureau (CFPB).
Though the debt collection agency is BBB-accredited and has an A+ from the bureau, it has gotten dozens of complaints.
These grievances deal mostly with:
Inaccurate credit reporting
Failure to present debt validation
Debt collectors are also notorious for calling incessantly and overstepping.
Fortunately, you have rights under the Fair Debt Collection Practices Act, a law created to safeguard you from inappropriate collections attempts.
The FDCPA ensures that companies don't call you at crazy hours, harass other people in your life, or threaten you.
It also lets you communicate with collections agencies by mail, putting an end to debt collectors' daily phone calls.
Getting everything in writing is your best bet when you're looking to get a collections entry removed, or if you need to seek legal action in your dealings with Allied.
As a general disclaimer, the information in this article is not meant to substitute as legal advice. Please seek legal counsel through a law firm if your situation warrants it.
How to Remove AFS Acceptance / Credito Real from Your Credit Report